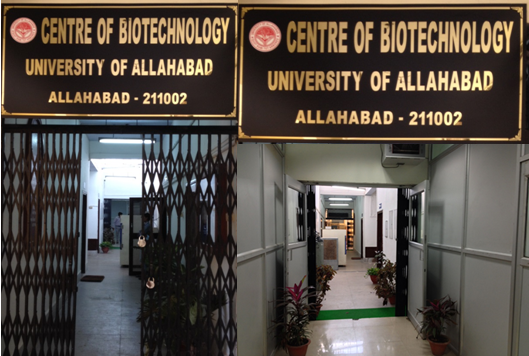 The Centre of Biotechnology was established in 2000 under Institute of Inter Disciplinary Studies (IIDS) of Allahabad University, supported by Department of Biotechnology, Govt. of India, New Delhi. At present centre offer's Masters programme (4 semester) in Biotechnology as well as D. Phil. programme.
For Masters programme students are admitted through all India Combined Entrance Examination conducted by Jawaharlal Nehru University every year. For D. Phil. programme University hold combined research entrance test (CRET) exam twice in a year and also provide a scholarship to the successful candidates.
At present centre has strength of 7 faculties. One faculty is on lien and rest six faculties are involved in teaching and research work at the centre. Right now centre is engaged in emerging frontiers of research like cyanobacterial biotechnology, mushroom biotechnology, protein folding, nanotechnology, metagenomics and stem cell biology.
Centre has well equipped laboratory dedicated for Master students and also has specific research laboratories for Cynobacterial research, Mashroom biotechnology, Protein folding and translational research (Stem cells biology, bacterial metagenomics and Nanotechnology).
Laboratory
Centre has its own library well equipped with computers, internet facility and has access to many online journals and books given by UGC to all central universities. Apart from that centre has well-furnished air conditioner class rooms dedicated for teaching to the master students.
Centre of Biotechnology Library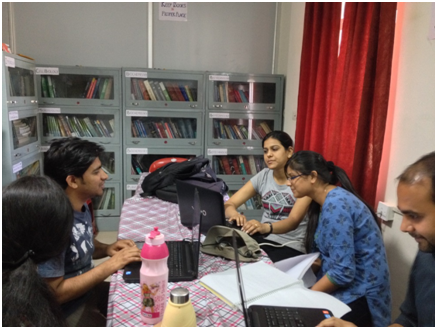 M.Sc. Classroom