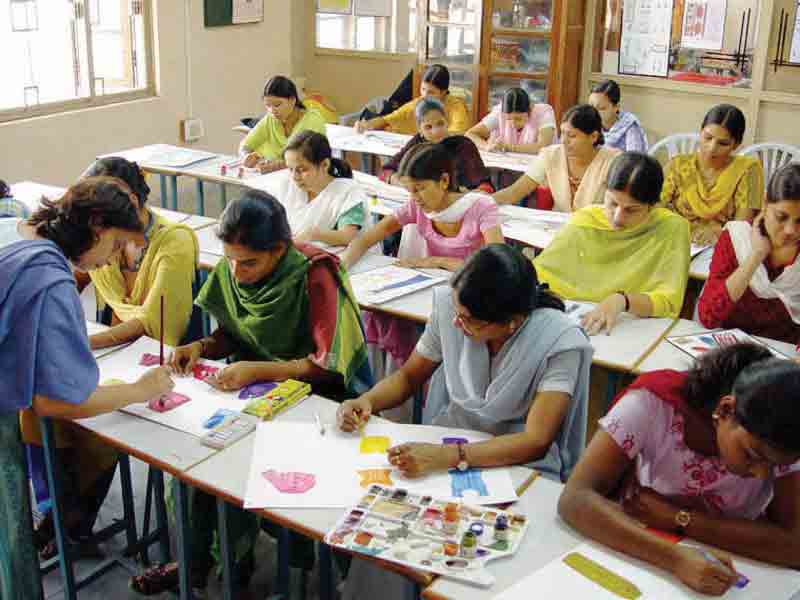 Today fashion is seen everywhere. With rising income levels, growing 'Look Good, Feel Good' attitude and development in the retail sector the fashion world indeed holds a good prospect. It has almost become a fashion in the business to be in the business of fashion.
Fashion can be simple and yet so elegant. It was only in India where unstitched fabrics created fashion for men and women that has been termed as the most innovative invention in the world of fashion. The Indians mastered the art of draping fabrics around the body and taught the world how a few yards of fabric like a sari or a dhoti or a shawl can make a wonderful fashion statement.
has been worn by Indian women for as long as 5000 years - and has been the most popular style in the history of women's fashion. Fashion creators of our country our master spinners, weavers, knitters and dyers, were known the world over for their exquisite craftsmanship and skill. The blend of Indian and Western cultures have made sarees and salwar kameez an international fashion statement. Ritu Kumar , Ritu Beri, Hemant Trivedi have made their way in the fashion scenario of PARIS - The fashion capital of world.
OBJECTIVES
1.To prepare the students for the fashion industry.
2.To be able to implement techniques of Computer Aided Design (CAD) in the field of fashion designing for making it much simpler and faster .
3.To provide the knowledge of spinning, knitting, weaving and processing of all types of fabrics.
4.To design garments for commercial sale to suit a particular demographic group.
5.To be able to use artistic expertise combined with garment construction technique to create wearable apparel.
6.To understand quality control exercises to ensure quality of the garments. Sophisticated needle detector machines ensure that the products are metal-free.
7.To be able to develop in-house Printing & Embroidery setup to impart the requisite value additions to enhance the look and feel of the garments.
8.To understand the managerial responsibilities of a fashion personnel. To be able to formulate a procedure for pricing the products in proportion to production scale and collect information related to customer satisfaction.
9.To create awareness about the market and develop the ability to analyse the growth potentials.